India's startup landscape has no dearth of creative and entrepreneurial potential, but startups often lack the support to navigate challenges & scale. To strengthen India's startup ecosystem and build a community of local entrepreneurs, we launched Flipkart Leap – our very own startup accelerator program in Aug 2020. We invited innovative and disruptive startups with the potential to transform India's digital landscape and have received an overwhelming response from the best in the country.
For our Cohort 1, we chose 8 startups covering the gamut of consumer internet and technology space. They went through a 16-week program that included hands-on workshops, one-on-one mentor sessions, master classes from industry experts and networking events designed to turbo-charge their startup journey. The cohort graduated with a bang on our inaugural Demo Day in Jul'21 with positive reviews from our founders and attendees alike.
On the back of this experience and success, for our next cohort, we are looking at working with a lot more startups, with even more compelling offerings and programs that are tailored to suit the needs of startups in different stages of growth.
Flipkart Leap now features two tracks – Flipkart Leap Ahead and Flipkart Leap Innovation Network.
The Flipkart Leap Ahead is designed to identify promising early stage startups which have the potential to disrupt the digital ecosystem and provide equity based funding and growth acceleration.
The Flipkart Leap Ahead program will be the cornerstone of seed-stage investments made by Flipkart Ventures, the $100M venture fund announced earlier this year by Flipkart. The accelerator will invest in pre-seed and seed stage startups, with a cheque size of $150K – $500K.
In addition, to boost the growth of these startups that are at the cutting edge of the latest technology, they will undergo a 16 week program designed to set them up for rapid scaling and growth. The program culminates in a demo-day with invite only VCs to enable future rounds of funding.
Equity based investment for the startups upto $500K

Customized curriculum by FK experts and industry experts across fundraising, finance, product, marketing etc.

Connects within the Flipkart ecosystem and the wider VC and investor community

Co-develop the core product solution, underlying strategy and scale the offering
Flipkart Leap Ahead will invest in pre-seed and seed stage startups across varied sectors, which have disruptive and innovative business models.
Early stage startups working in the following sectors can apply to this program






Technology
(Consumer Tech / SaaS)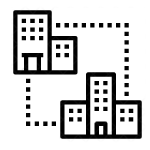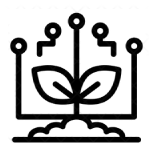 Timeline for Flipkart Leap Ahead
17 JAN 2022

Call for Applications

07 MAR 2022

APPLICATION
CLOSURE

20 MAR - 20 APR 2022

Interactions with select startups

MID OF AUG 2022

Winners Announcement
Flipkart Leap

INNOVATION NETWORK
The Flipkart Leap Innovation Network is the company's initiative to create a community of local entrepreneurs and foster an exchange of innovation with tech startups that are building products in areas of interest to Flipkart. The aim of this program is to help a wider pool of startups navigate through the various challenges faced by entrepreneurs. The Innovation Network will have multiple cohorts during 2022, and will be a year long program from 2023 onwards!
The startups in the Innovation Network will have an opportunity to interact with the relevant business units within Flipkart to help solve for product market fit. Flipkart will also do pilots with select startups and evaluate longer term partnerships thereby increasing their attractiveness to customers and investors alike. Furthermore, they will also be considered for investment by Flipkart if there is strategic relevance.

Expert talks on product, technology and scaling

Engagement with Flipkart product teams and partners

Pilots & commercial partnerships with select startups

Peer to peer community based learning
Startups with a working product and proven traction, that are solving for the Indian ecommerce ecosystem in the following themes can apply.
These themes have been identified to tap into the most innovative solutions in the Technology and Consumer Internet space. However, anyone building products to change the face of the ecommerce industry is welcome to apply.
Redefining Customer Experience

Building for the retail ecosystem

Future of fashion

Rethinking supply chain

Accelerating Digital Commerce
We are looking for start-ups that are redefining the customer journey through solutions that enable personalized interventions, intelligent conversational experiences, better product discovery and protection of user data and privacy. We are also interested in startups that are working towards driving better decision making, enabling effective response, increasing accessibility and reducing people dependency for our customers.
People are why we exist. And using consumer based insights we want to improve everyone's quality of life.
With 30% contribution to the nation's GDP, small and medium businesses are a real economic powerhouse in India. And yet, only a fraction of these are digitally influenced with a mere 5% having high levels of technology integration. We want to change that.
We are looking for start-ups that are improving ease of doing business for kirana stores, D2C brands and MSME sellers. We are exploring solutions that usher the sellers into the digital era by enabling various sales and marketing channels, in-store analytics and insights, and creating frictionless omni-channel retail experiences for their consumers.
We are also interested in solving the payment challenges for MSMEs by devising financial solutions for them. We love scalable technology that augments people and positively impacts livelihoods.
We are looking for startups that are reshaping how we shop for fashion, beauty, household and other typical touch and feel products. Some of the areas we'd love to see innovation in include digitizing trust markers for heritage, wardrobe optimization, virtual experiences, personalised discovery and recommendation, automation in cataloging and forecasting trends.
We are especially interested in solutions that reduce the cost of doing business, increase consumer confidence, reduce supplier and manufacturer overheads, and drive innovation through new commerce models and sales channels. We are looking for startups that are reshaping how our clothes and accessories are designed, manufactured, distributed and marketed.
Oh! And did we mention we love solutions that solve for sustainability – be it recommerce, recycling or renting?
Since COVID-19 hit us, attention to supply chain agility and resilience has spiked across the world. Well, we are no different. It has always been of paramount importance to our existence, even more so now!
We are interested in start-ups that are rethinking how products are stored and moved while optimizing for time, cost, and experience, and thereby improving speed and reach. We are especially interested in solutions that can provide higher operational visibility, improve productivity and experience for our frontline workforce and provide intelligent monitoring and security solutions for the end-to-end supply chain. We are also looking for disruptors in automation and new technologies for modernization & improving accuracy of warehouses.
And yes, we are also looking for solutions to strengthen the post-purchase services as well.
Well, we are an e-commerce company. And, of course, we live and breathe all things digital commerce. As consumer preferences shift and behaviors evolve – we continue to be forward-looking and evolve to serve them better.
We are looking for start-ups that are building innovative solutions that directly, positively, and sustainably impact consumers. This could be in online commerce, healthcare, education, financial solutions, travel and hospitality, gaming, media, entertainment, and more.
We are especially interested in solutions that are leveraging deep tech to solve complicated challenges and building business models driving larger reach sustainably, to make the next 500mn Indian consumers digitally savvy.
Starting this cohort, we want to move the Flipkart Leap Innovation Network track to a year long exercise, where we select startups every few months to engage and do pilots with us. Thus, a lot of startups that we will not be a part of the May cohort, will still be in the pipeline for the upcoming months.
17 JAN 2022

Call for Applications

07 MAR 2022

APPLICATION
CLOSURE

15 APR 2022

Interactions with select startups

MID OF AUG 2022

Winners Announcement & Cohort Launch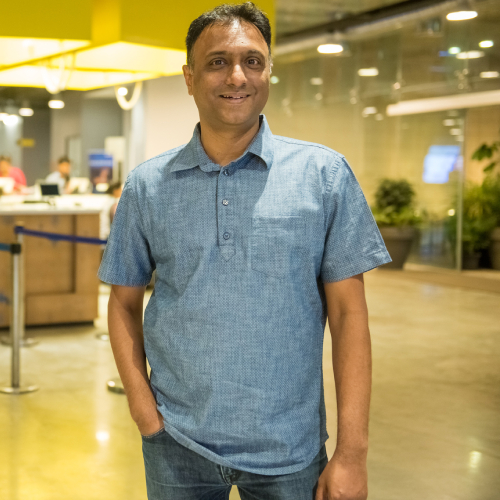 The journey for Flipkart, from its launch to becoming one of the most-loved homegrown brands, has been a true harbinger of the potential of the startup ecosystem in India. With innovations and disruptions in the field of technology coming about each day, we want to be at the forefront of driving scalability and helping these startups bring value to the industry as well as Indian consumers. Flipkart Leap is aimed at unlocking this potential and nurturing new ideas that bring innovation, curiosity and unconventionality to the local entrepreneurial ecosystem, while boosting the government's 'Start-Up India' initiative.
Kalyan Krishnamurthy
CEO, Flipkart Group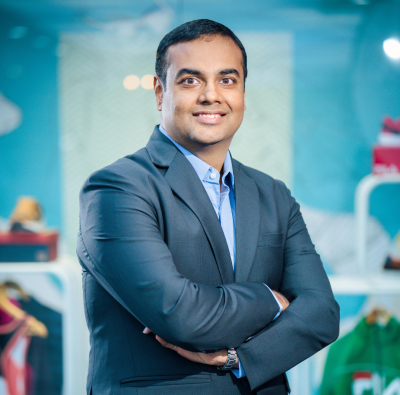 As we continue to strengthen Flipkart Leap to support a much wider base of start-ups, we also want to present growth opportunities to businesses to help accelerate their journey through this program while leveraging benefits through the Flipkart Group's ecosystem. We want to identify and work with businesses that are building relevant solutions to India-specific e-commerce problems and get more customers to benefit from e-commerce. In our journey to reach the next 200 million customers, we will look out for start-ups that have innovative solutions that cater to the dynamic needs of our country, and help them scale their vision with us.
Jeyendran Venugopal
Chief Product and Technology Officer, Flipkart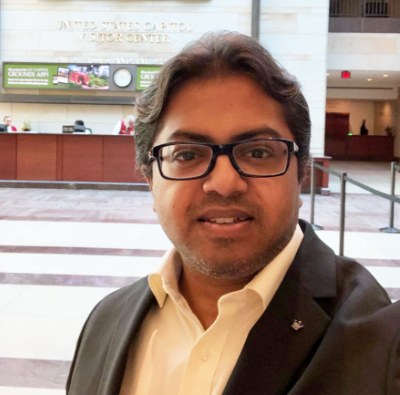 As a homegrown company, we are thrilled to bring innovative propositions back to the ecosystem to foster new-age startups. On the back of its early success, we are evolving Flipkart Leap and bringing relevant offerings that can support startups in the long run. With dedicated tracks for early-stage and growth-stage startups, this cohort will now expand its benefits to a much wider pool of entrepreneurs who are solving for Digital India – be it meaningful partnerships and potential projects with Flipkart or equity investment that enables them to scale up further.
Ravi Iyer
Senior Vice President and Head - Corporate Development, Flipkart